The heart of Collingswood Presbyterian Church is our worship. We exist to build and nurture a community that embraces Jesus Christ as Lord and Savior. Everything we do springs from our worship because worship both renews us and empowers us to go out into the world to witness to the Lord in all we say and do.
In the Presbyterian tradition, the sermon is an essential part of worship. Typically 20 minutes or so in length, the sermon reflects the preacher's prayerful and studious understanding of each week's scripture. Preachers may spend 8 hours or longer preparing the sermon. They try to understand the historical background of when the passage was first written as well as contextual clues provided by the passages before and after. At times, it is useful to read the passages in their original language of Greek or Hebrew. Preachers often consult commentators, scholars who research the Bible to provide further insights.
All this is to say that the sermon is not the opinion of one person or something that just emerges suddenly. Rather it is the culmination of a process that will transform listeners by making the ancient texts apply to their reality.
---
Form
There are many ways to present or form a sermon. These may include telling the story from an individual's point of view or making an argument based on the historical situation presented in the text.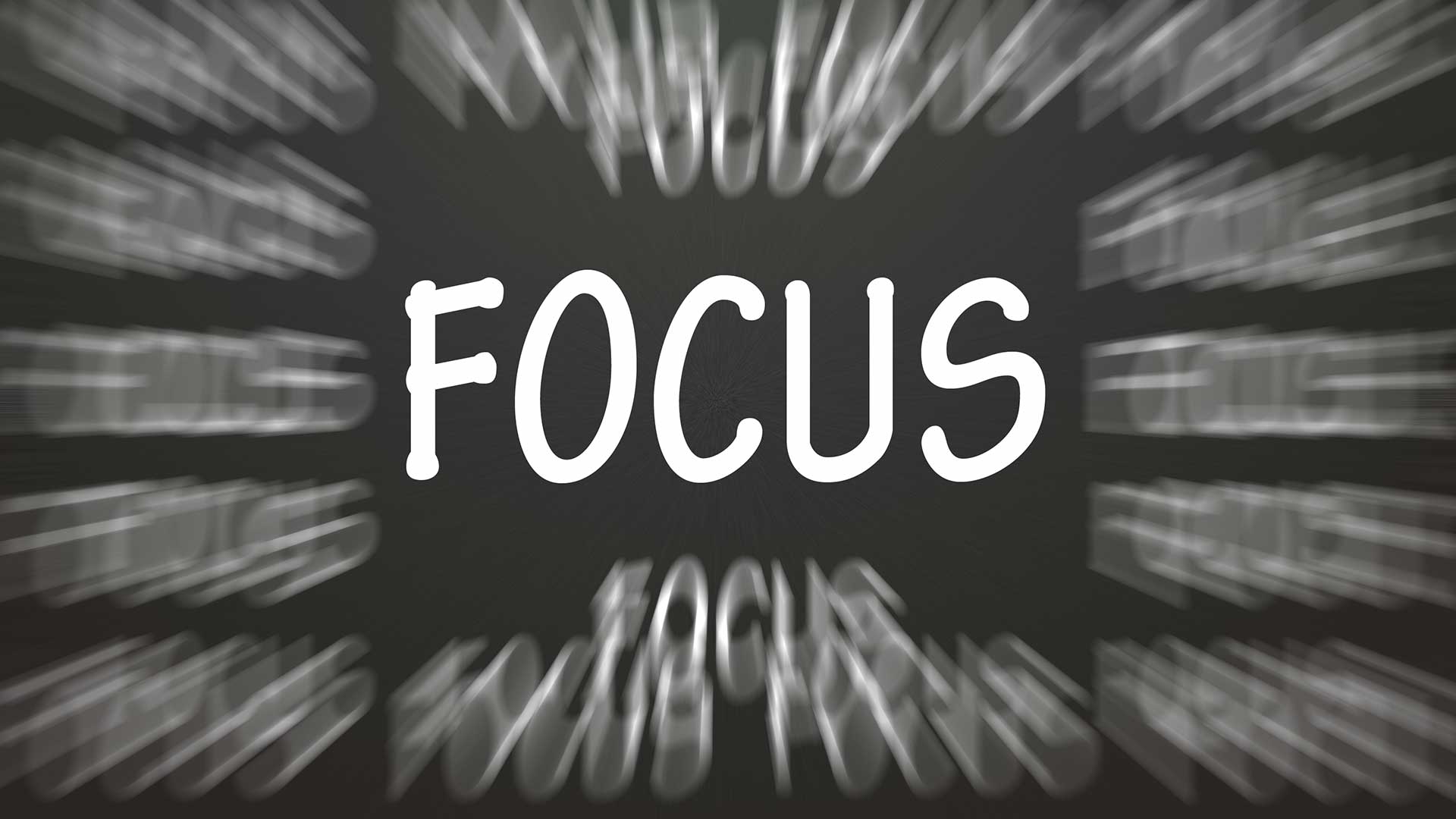 Focus
Each passage of scripture has many truths to tell. However, the preacher can usually speak about one. The focus is that particular section or even word from the passage that unlocks its meaning.
Function
A sermon is not a speech. Its goal is not informative but transformative. The essential function of the sermon is to refresh and renew listeners spiritually, thus empowering them to reenter the world knowing God is with us. Immanuel!
4-5-20 What a Difference a Week Makes – As we begin Holy Week, we are reminded how quickly things changed for Jesus. Loved by the crowds on Palm Sunday. Dead on Good Friday. Click for abbreviated service.
3-29-20 A Season of Dryness – The national pandemic has exposed not only fears for the health of loved ones and ourselves, but a certain dryness in our own lives as we reflect on what is going on. Click for video sermon.
3-22-20 Children of Light – In these challenging days, it is easy to do what is easy, avoiding anything that threatens us. Jesus calls us to be Children of Light, living in honesty, striving for justice, and seeking goodness in our lives.
3-15-20 With Us or Not? – The Israelites after their escape from Egypt constantly challenged and tested God through their leader Moses. They were always wondering if God was with them in their struggle to stay alive. We think the same way. However, are we asking the right question?
3-8-20 Again and Again – A uniquely Christian concept is that of being "born again." However, there is little agreement to exactly what that means. A better translation of the original New Testament words "born again," which were written in the Greek language, are "born from above," a very different way of looking at things.
3-1-20 Temptations – Before Jesus set forth on his mission of bringing the Good News to the world, he put himself through a time of testing and temptation to prove to himself that he was worthy of the challenge. We face the same temptations today and we can only resist them by rooting ourselves in Jesus' message of love and servanthood.
2-26-20 From Ashes to Resurrection– We mark the beginning of the season of Lent with Ash Wednesday. Receiving the imposition of Ashes reminds us that God formed our bodies from dust and our bodies shall indeed return to dust. However, instead of bemoaning that fact, let us celebrate the goodness of our God, whose love for us extends beyond this life for all eternity.
2-23-20 Fearless – When Peter, John, and James ascended the mountain and watched the Transfiguration of Jesus, the naturally reacted with fear and confusion. But Jesus recognized their fears, just as He recognized our fears, and enouraged them to walk back into life equipped with the knowledge of his presence.
2-16-20 Choosing Life – Are you alive, or are you just another Zombie wandering around? As the children of Israel were about to enter the Promised Land, Moses urges them to "Choose Life" by following God's way.
2-9-20 Action – What we call "Spirituality" and what we call "Religion" are simply two sides of the same coin. Our spiritual relationship with God, should translate in to positive action on earth guided by the knowledge of God informed by our religion.
2-2-20 Blessings – God's blessings do not always come in the form we expect. Jesus teaches that we are blessed by God not in times of prosperity, but in times of adversity because that is when we draw spiritually close to the Lord.
1-26-20 Beginnings – Jesus begins His earthly ministry by calling four men to be His first disciples. He did not call them to "do" anything. Rather He called them, as He calls us, into an individualized, special relationship. Whatever we do afterwards springs from that.
1-19-20 Chosen – What does it mean to be chosen by God? When Israel was at their very lowest, the prophet Isaiah told them that they were and remained chosen by God to be the light to the world. Sometimes, we may feel that we are at our lowest. Do not fear, God still loves us and God still chooses us.
1-12-20 God with Us – Jesus was baptized. So what? We explore the meaning of the sacrament of baptism in our own lives and the significance of Jesus getting baptized just like us. Emmanuel! God with Us.
1-5-20 The Power of Visions – Throughout the Bible, women and men of courage have heard the voice God in many forms and have taken world changing action. God is still speaking to us today and with faith, we can hear God, obey God, and thereby change the world!
12-24-19 What Child is This? – Who is Jesus Christ? Why could a baby born to poor parents in an obscure village still influence the world today? How? by turning the way we think about the world upside down.
12-15-19 Are You the One?– We find John the Baptizer in prison, questioning whether he wasted his life proclaiming the wrong Messiah. So he asks Jesus if he is the one. The answer is surprising.
12-8-19 Glimpses of the Future– John the Baptizer begins his ministry announcing the arrival of Jesus. He calls all of us sinners who need to repent and accept God's forgiveness — then put it into action.
12-1-19 Wake Up! – The arrival of Jesus was totally unexpected. Yet Jesus continues to come to us, often at the times when He is totally unexpected yet most needed.
11-24-19 In Paradise – The Christian Year concludes with Jesus dying on a cross, a loser by the world's standards. Yet even in death, Jesus forgives the people who put him there. Is that what losers do, or winners?
11-17-19 By Your Endurance – Our worlds may shatter at any time, not just once, but many times in our lives. The suffering, death, and resurrection of Jesus gives us the faith to endure even the worst.
11-10-19 God of the Living – While on his way to Jerusalem to face his trial and crucifixion, Jesus affirms the truth of resurrection and that our relationship with God continues after death.
11-3-19 Climbing, Climbing, Climbing – A short, rich, hated tax collector learns that no matter what society thinks of him, Jesus wants to be his friend.
10-27-19 The Blessed Life – What does it mean to live a truly blessed life. Hint: it's not what you think.
10-20-19 Justice Rising – Jesus discusses what He means by praying constantly.
10-13-19 Exceeding Expectations – Jesus answers the main question about faith: quantity or quality
10-6-19 The Victory of the Last – Contrary to the ways of this world, Jesus Christ rewards the true heroes of the world, not the wealthy, powerful, or strong
9-29-19 The Audacity of Hope – Having hope is absurd, yet throughout the Bible, God is always inspiring people to do ridiculous things in the hope for a better future
9-15-19 Welcome Back – No matter what we have done in life, God is more than willing to drop everything to welcome us home
9-8-19 The Harbor – The Church is like a harbor, receiving people, restoring them, and sending them back out into the world
8-25-19 Three Strikes and You're In – The first person to whom Jesus revealed he was the Messiah was a foreign woman with a questionable past
8-18-19 The Ungrateful Invalid – God expects us to use our abilities, whatever they may be, not ignore them or deny them
8-11-19 Karen's Dilemma – Having a knowledge of the love of God makes it easier to deal with the unexpected issues of life